Masterclass: Experience a Day in the Life of a PGDM Student
On Saturday, February 13th, MYRA hosted an event on campus titled "Masterclass: Experience a Day in the Life of a PGDM Student". The lectures were held in the Agastya Auditorium and breaks were held in the Poseidon Courtyard. It was attended by over 70 undergraduate students from the Mysore/Bangalore region. The intent behind this event was to allow them to experience the type of teaching that happens in an MYRA classroom.
Each session was highly interactive. Details and key discussion points are given below:
Session One: Introduction to Strategic Management by Prof. Kiran Bhamidipati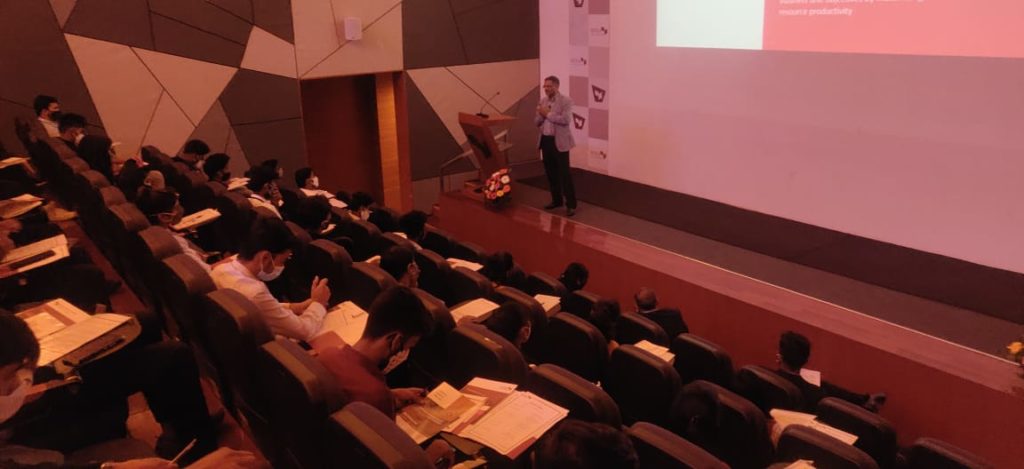 How to analyze business problems using Michael Porter's Five Forces Model and then take appropriate strategic decisions
Insights and learnings from "Moneyball", Steve Jobs, Sherlock Holmes, India's foreign-exchange crisis, Einstein, and "Lakshya"
Case-study on Chipotle, a successful US-based fast-casual restaurant
Session Two: Personality, and Why It Matters in Business by Dr. Prakash K Nair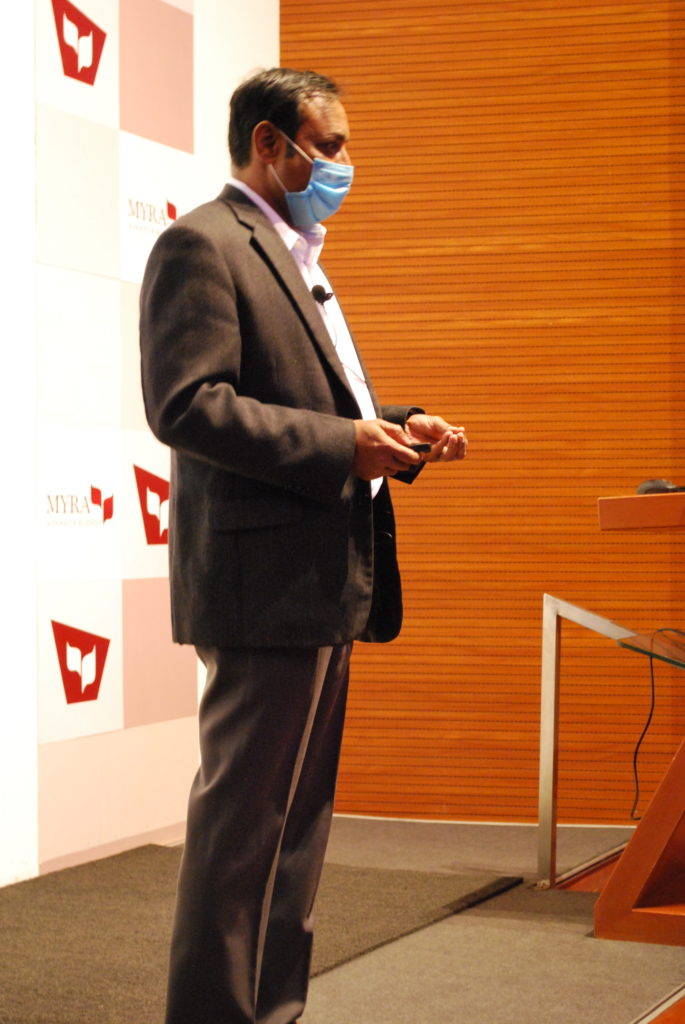 An overview of the Five-Factor Model of Personality (OCEAN)
A thorough discussion of different personality traits including Openness to Experiences, Conscientiousness, Extroversion, Agreeableness, and Neuroticism
Applying the OCEAN model to many real-world HR situations – from Antarctic Expeditions to IT-project teams.
Session Three: How a PGDM Course Can Open Career Possibilities by Mr. Rajeev Krishnan (Director of Integrated Education & Executive Programs)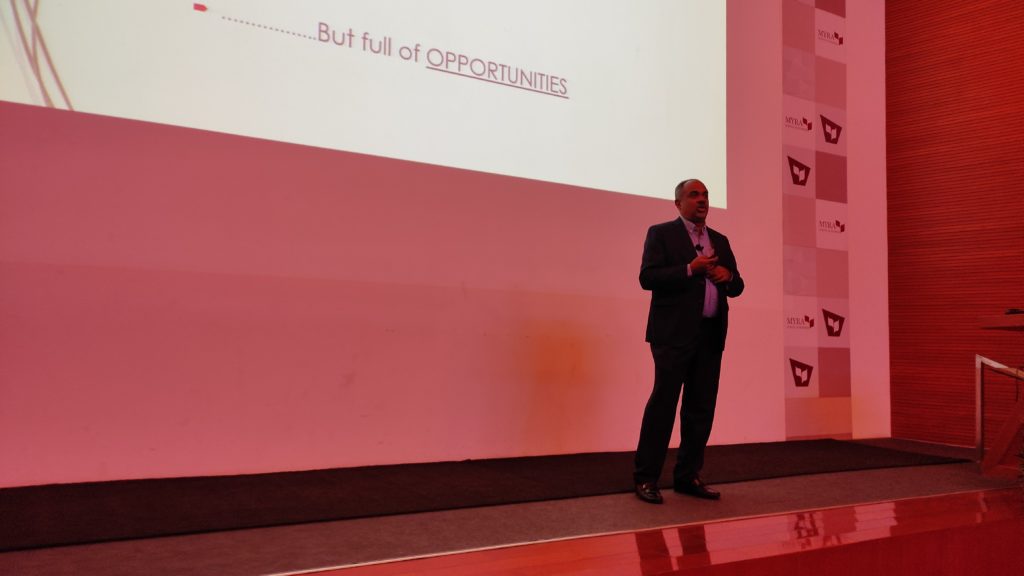 An inspiring outline of his personal career in the global retail industry
How the MYRA program provides top-quality teaching – and also an opportunity to be mentored by current titans of Indian industry
How the MYRA curriculum is tailored towards innovation, leadership, and entrepreneurship
This event was part of a yearly series, organized by the MYRA Admissions Office. These events allow undergraduate students to get a taste of what studying at MYRA is like. If you missed the session and are interested in visiting the campus, please email admissions@myra.ac.in