Lecture on 'Behavioural Information Security – from Trust to Inclusion' by Dr H. Raghav Rao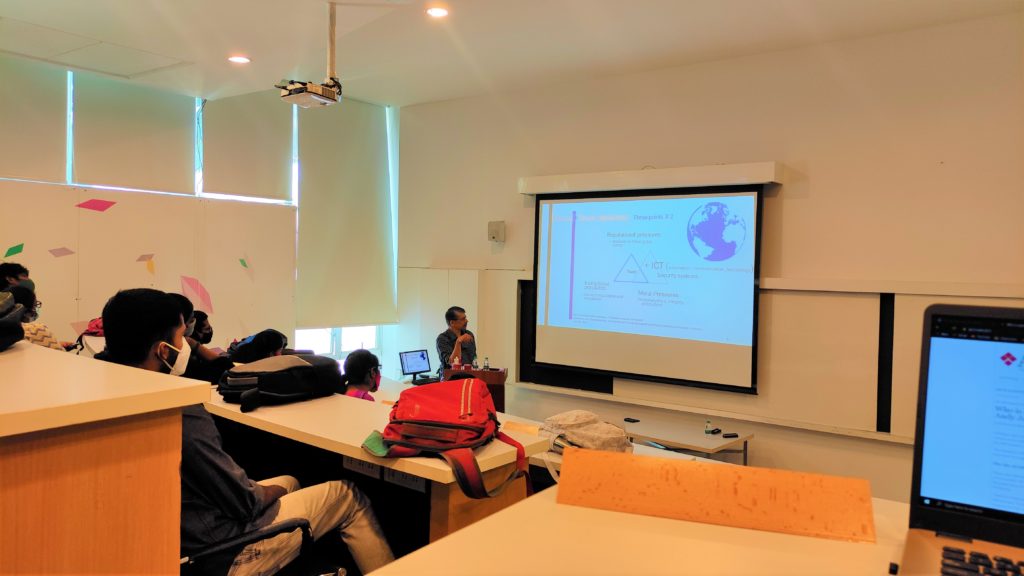 On Friday, March 12th, first-year PGDM students attended a live-lecture titled "Behavioural Information Security – from Trust to Inclusion". It was delivered by Dr H. Raghav Rao (AT&T Distinguished Chair in Infrastructure Assurance and Security, the University of Texas at San Antonio – USA).
Dr. Rao is a prolific researcher in the fields of decision-support systems, crisis communications, cybersecurity, and cross-cultural approaches to information systems. He is a Visiting Professor at the MYRA School of Business – and maintains close academic ties to Mysore, Bangalore, Manipal, and Mangalore.
The lecture focused on The Evolution of Trust and Technology over the past few decades – and how theoretical knowledge in this field can be applied to modern-day issues like email-phishing, online rating systems, rider safety with Uber and Ola, hacking of personal information, online financial transactions, oversharing on personal media, food delivery quality, hotels and Airbnb, and even changing global politics. It was an informative and interesting session that was enjoyed by all attendees.  
This guest-lecture was hosted by the MYRA Academic Office – with the goal of giving students an opportunity to interact with international scholars on a regular basis.