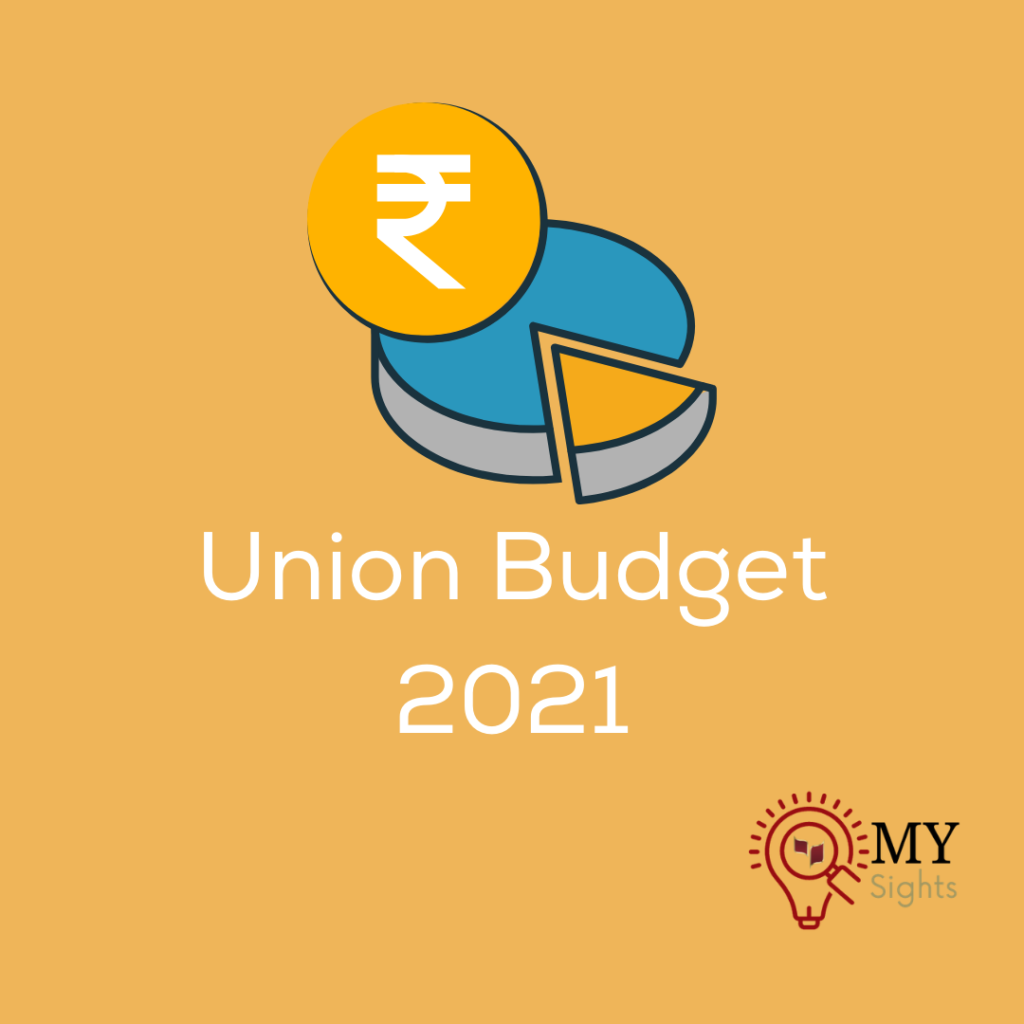 An Outline of the Union Budget 2021
The Union Budget 2021 was presented on Monday, February 1st by Nirmala Sitharaman (Finance Minister). The first part of her speech discussed budget proposals – which rested on 6 pillars.
Health and Well-being
Physical & Financial Capital, and Infrastructure
Inclusive Development for Aspirational India
Reinvigorating Human Capital
Innovation and R&D
Minimum Government and Maximum Governance
The full text of the speech can be found here: https://www.indiabudget.gov.in/doc/Budget_Speech.pdf
MYRA invites all students to glance through the budget speech, read through the sections that catch their interest, and identify relevant trends and opportunities for the future. If the content is too difficult to understand, one can approach an MYRA professor for personalized recommendations on how to improve financial literacy.
Two interesting quotes from the budget presentation:
"Post-pandemic, a new world order seems to be emerging, one in which Asia is poised to occupy a prominent position and India will have a leading role therein." – Nirmala Sitharaman
"A king/ruler is the one who creates and acquires wealth, protects it, and distributes it for the common good." – Thirukkural by Thiruvalluvar
---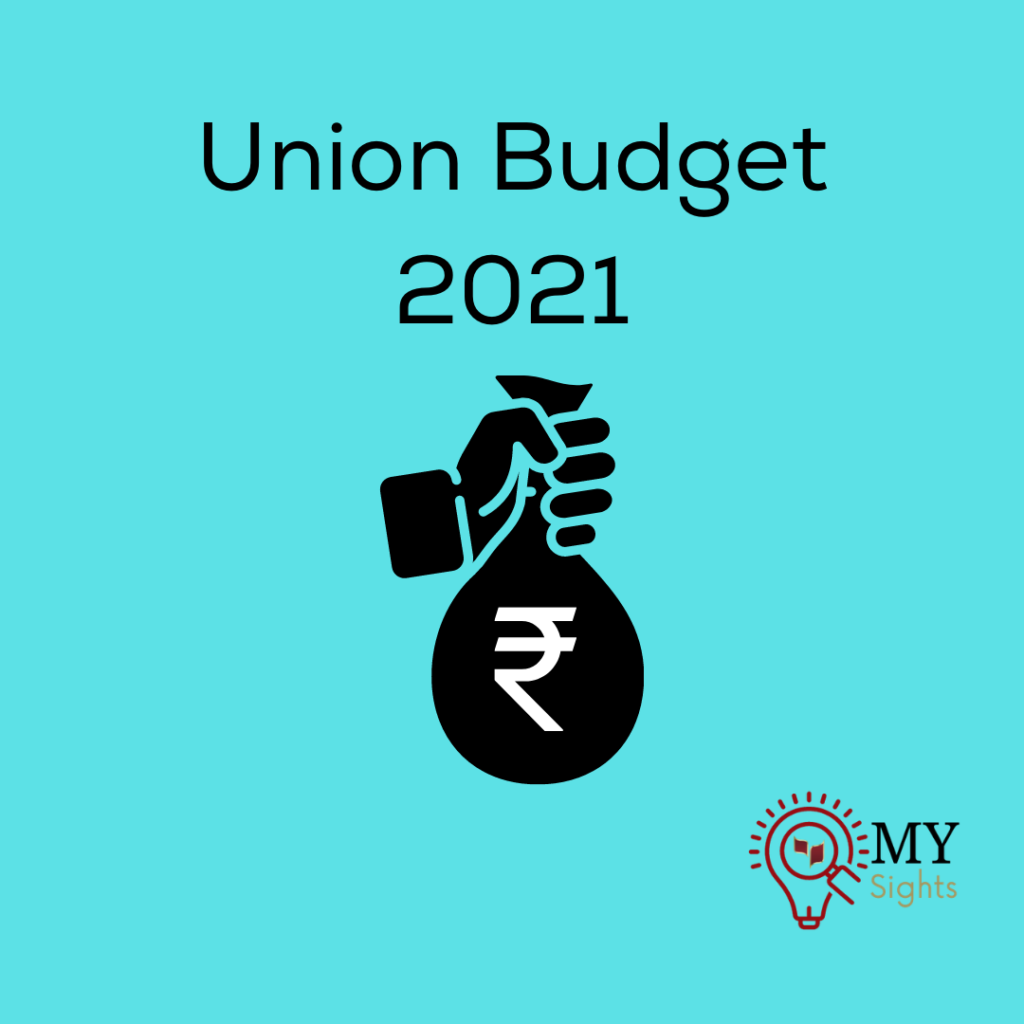 A brief OPINION on the Union Budget 2021
Coming in the middle of a Global Pandemic, Nirmala Sitharaman's Budget seems to have "hit it right" with a strong focus on Healthcare and Infrastructure spending.
Explaining healthcare spending, the Finance Minister committed to investing in primary health centers and super-specialty hospitals – and also discussed improving urban sanitation, drinking water and sewage facilities, and nutrition. She also announced that two more vaccines will be available in India (besides the Astra-Zeneca vaccine being produced at the Serum Institute in Pune and the indigenous one developed by Bharat Biotech in Hyderabad). INR 35000 crores are marked for the Covid-19 vaccination drive.
For "Infrastructure for Economic Development" the Finance Minister has announced extensive investments for roads, national highways, seaports, airports, railways, and power. One of the reasons for poor infrastructure-development during the last decade was the lack of long-term credit availability. Infrastructure projects, while extremely important, tend to yield low rates of return over a long period of time. Commercial banks, whose deposits are mostly for short or medium terms often find it difficult to lend for long-term projects for fear of maturity mismatch. In this context, the Finance Minister has proposed a Development Financial Institution (DFI) to provide long-term credit at low rates of interest.
Speaking of Innovation, Research & Development, the Finance Minister expressed her confidence in the creativity of Indian scientists and was hopeful that India would become a power-house of emerging technologies like Artificial Intelligence, 3-D Printing, Machine Reading, and Robotics. She announced the creation of a National Research Foundation with a budget allocation of INR 50,000 crores spread over five years to support R&D and Innovation.
Unlike many other countries, India has avoided a second wave of COVID-19, and the worst is hopefully behind us. Economic activity is rebounding, but our economy which was structurally-weak even before COVID-19 still needs to be nursed back to full health.
Management students may find it useful to learn more about the proposed Developmental Financial Institution and the financing of long-term infrastructural projects.
---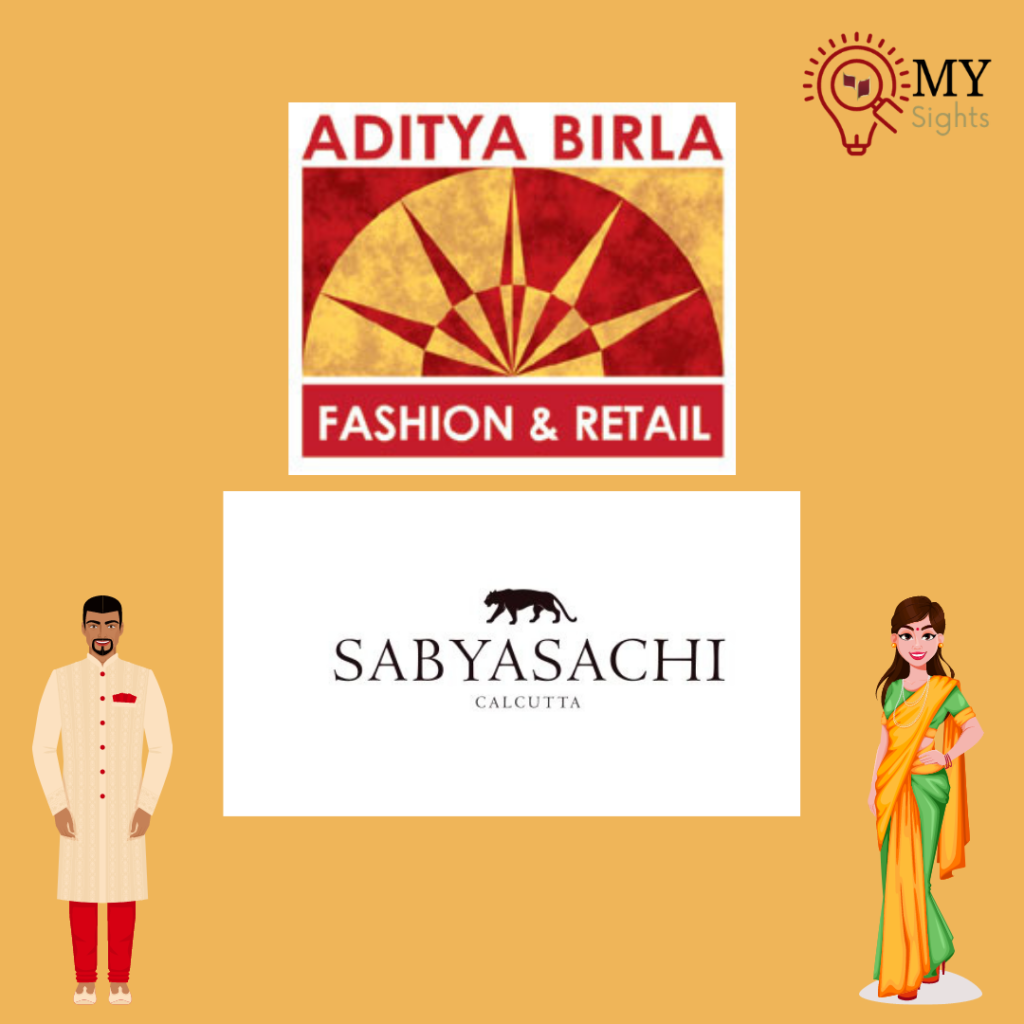 ABFRL acquires 51% stake in Sabyasachi
Sabyasachi is an Indian fashion label best known for its opulent, labor-intensive, and traditional wedding-wear. It was founded by Sabyasachi Mukherjee in 1999 and started off with a team of just three people. Today, the brand is internationally recognized and respected – and it's a favorite amongst celebrities. Its total annual revenue is Rs 274 Crore and it plans to grow by 20% over the next 5 years.
Aditya Birla Fashion and Retail Limited (ABFRL) has recently acquired a 51% stake in Sabyasachi and the deal is valued at approximately Rs 400 crore. As part of the deal, Sabyasachi will still be managed independently by its current team. With this cash infusion of Rs 4 billion, they will be able to expand their presence across Indian metropolises and open flagship stores in New York, London, and Dubai. They will also be able to leverage the vast resources of ABFRL such as sophisticated back-end technology, supply-chain logistics, and connections with international-retailors.
ABFRL currently has a network of over 3,000 stores across India – and owns brands like Louis Phillipe, Pantaloons, Shantanu and Nikhil, Van Heusen, Allen Solly, and Peter England. By acquiring a controlling stake in Sabyasachi, they have added a well-respected luxury brand to their ethnic-wear portfolio.
What do management students have to say?
"High-end design labels in the West seem to be lacking in taste and quality these days – and shock-value seems to be more important than wearability and beauty! There's definitely scope for Sabyasachi-like ethnic aesthetics to make an impact in the global marketplace. A deep understanding of the local textile scene, international exports and regulations, and luxury-brand marketing would likely be very useful to budding entrepreneurs."
"Young professionals seem to be becoming more-and-more interested in ethnic wear – not just for special occasions, but also for everyday life. Many people feel that suits, ties, and collared shirts are vestiges of British colonialism – and might be on the way out! It would be great to see Indian companies focus on creating comfortable, classy, and office-friendly ethnic wear for the post-pandemic work-from-home lifestyle."
---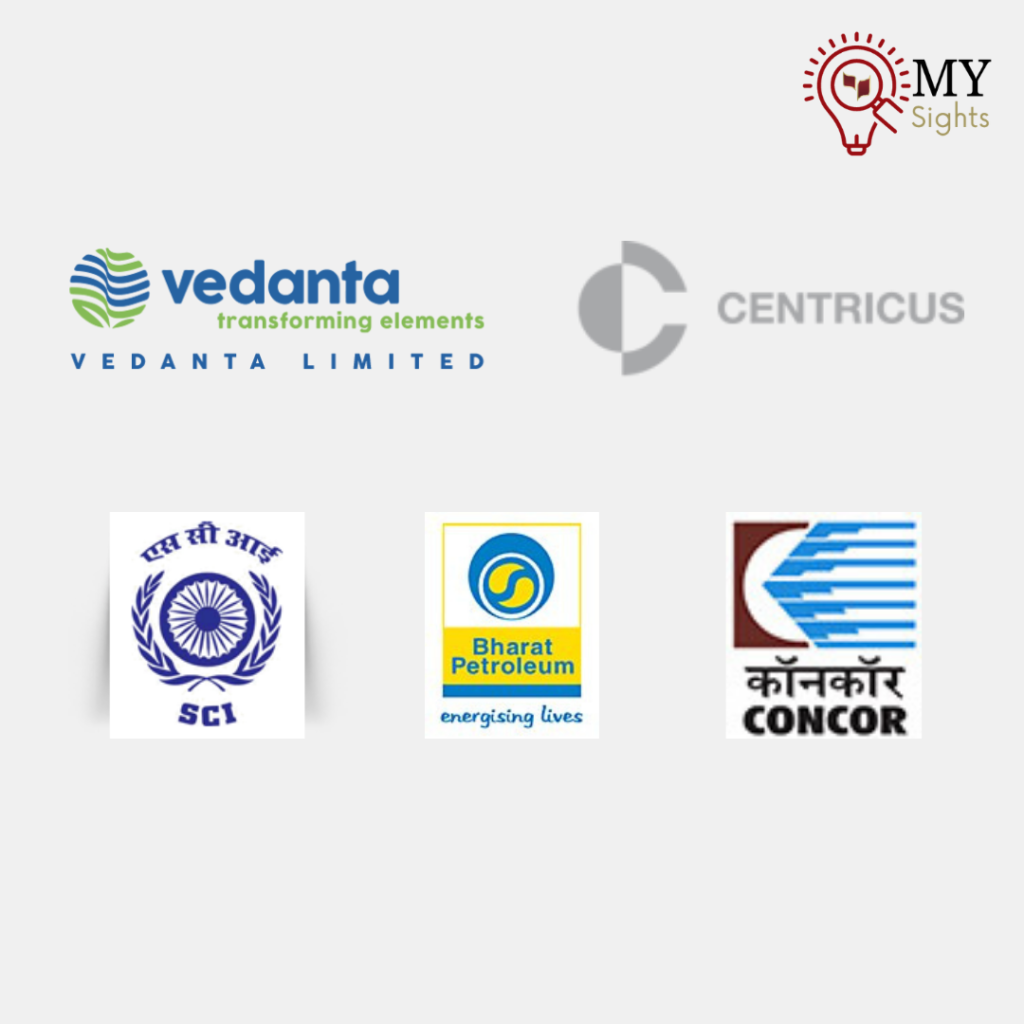 Vedanta Group and Centricus to Invest Billions to Turn Around Government-owned Companies
On 21 November 2019, the Government of India approved the privatization of three government-owned companies: the Shipping Corporation of India (SCI), the Bharat Petroleum Corporation Limited (BPCL), and the Container Corporation of India (CONCOR). SCI was established in 1961 and has gradually metamorphosed into a conglomerate having 80 ships with interests in different segments of the shipping trade. BPCL currently operates refineries in Mumbai, Kochi, Bina, and Numaligarh. And CONCOR was incorporated in 1988 as a Public Sector Enterprise with the prime objective of developing transport logistics and infrastructure to assist the growth of international trade.
Now that the government had invited bids for these struggling companies, it was open for Anil Agarwal, Chairman of the Vedanta Group, to acquire them and attempt to turn them into profit-making industries. Vedanta proposes to negotiate for a 25 % stake in the shares of the companies, with an add-on of 2 % return for the management expenses. Vedanta will appoint the CEO and acquire a seat on the Board.
Vedanta's proposal and investment offer is unique because it is a take-over with minimal investment – in fact, the funds mostly come from Centricus, a London-based investment firm.
Anil Agarwal founded Vedanta Resources in 1976 and has since amassed a fortune by acquiring and turning-around distressed state-run companies such as Hindustan Zinc in Udaipur, Konkola Copper Mines in Zambia, and Copper Mines of Tasmania. He took over BALCO in 2001 and quickly turned it into the largest aluminum producer in the country – having secured rights to mine Bauxite in the Niyamgiri Hills in Orissa. Perhaps Vedanta's best investment may have been with crude oil in Rajasthan in collaboration with Cairn Energy of Scotland.
Management students can study how Vedanta was able to successfully turn-around massive companies in the past. They should also be aware of ethical and environmental issues involved in mining resources from the land.
---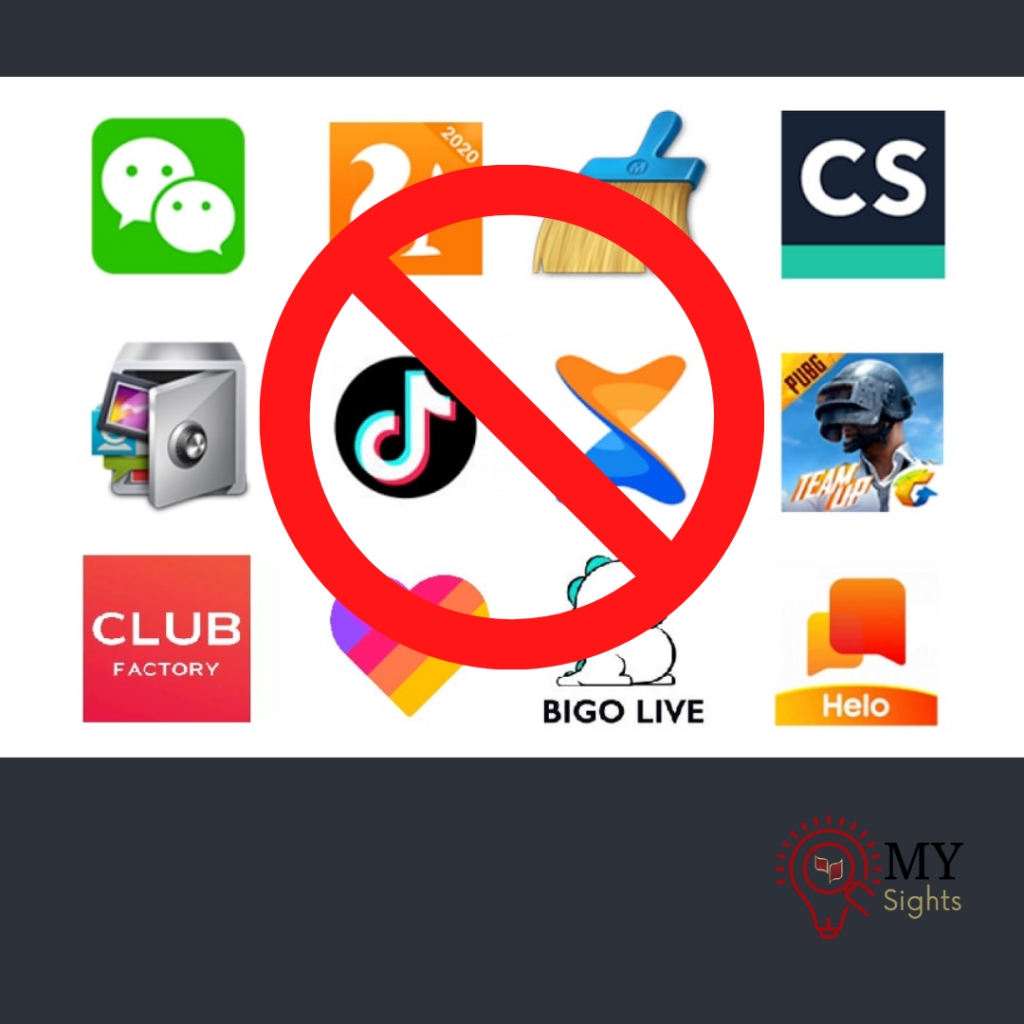 Banned Chinese Apps and Future Directions
In June 2020, the Ministry of Information and Technology banned 59 Chinese apps. In September, they banned 118 more apps. And in November, they banned 43 more! The reason for this ban was to restrict "activities which are prejudicial to the sovereignty and integrity of India, defence of India, the security of the state, and public order". Other countries like the USA and Australia also considered taking similar actions – but did not.
One banned app was Tik Tok – a video-sharing social network known for DIY tutorials, trendy dances, and absurd comedy from the Gen Z crowd. The app became extremely popular during the first Covid-19 lockdowns, but since the ban – Instagram Reels has taken its place.
Another banned app was Player Unknown's Battlegrounds (PUBG) – an online battle-royale videogame known for being easy-to-play, fast-paced, and highly addictive. It was one of the best-selling, highest-grossing (over $1 billion), and most-played videogames of all time. It was especially popular in India (over 30 million downloads) because it worked well on mobile phones.
Since the ban, nothing has really been able to take PUBG's place – although a game called Fearless And United – Guards (FAUG) has tried. FAUG was created by Bangalore-based nCore Games. It has an India vs China storyline, is partly funded by the Indian government, and has Akshay Kumar as a brand ambassador. It was released on Jan 26th, 2021 to mixed reviews, but the game may improve with future updates.
What do management students think about this?
"It is interesting to note how diplomatic tensions between countries can have drastic consequences for a company. I was bummed that Tik Tok was banned, but honestly, it is quite unnerving to realize that foreign companies can have so much of our personal data stored on their servers! In 10 years, will it be possible for the American or Chinese governments to use advanced facial-recognition technology to uncover our embarrassing youthful hijinks?"
"There seems to be a lot of money and opportunity in the app and gaming world. Paytm First Games, Ludo King, and the critically-acclaimed Raji have made a strong mark on the Indian scene. Since many Indians now have laptops and mobile phones that can support gameplay – entrepreneurs can definitely start assembling project teams of software engineers, storytellers, graphic designers, product testers, and digital marketing specialists."