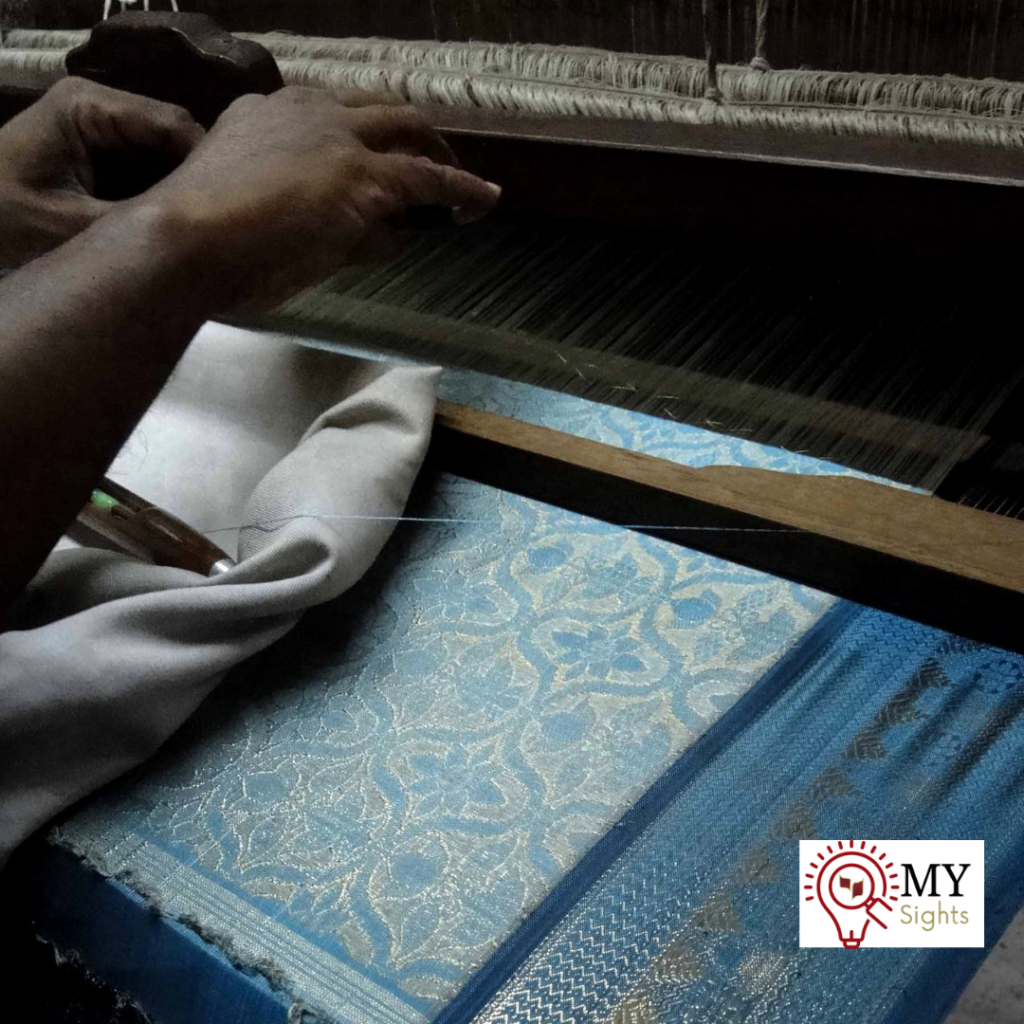 Saving Silk Sarees
The Kanchipuram Silk Saree industry was hit particularly hard during the Covid-19 pandemic and lockdowns. This was due to Indian wedding culture quickly and dramatically changing. Many couples had taken to Zoom to solemnize their vows. Others had opted for more low-key and sober ceremonies with just a few close relatives. Big-ticket spending at weddings has decreased, and people are no longer purchasing 20-30 sarees at a time. Shops that used to average Rs 2 lakh per day in revenue before the pandemic are now seeing 60-70% in losses. In addition to tepid demand, there was also a breakdown in the supply chain and fluctuations in the price of mulberry silk and zari gold-thread.
How can this traditional industry – which provides employment to over 60,000 people and dates back to the Chola Dynasty – be supported and encouraged in the future?
National and state governments need to carefully manage the import of Chinese silk. When the World Trade Organisation (WTO) agreement was signed, imports from China were freely allowed. Chinese silk was much cheaper because it was heavily subsidized by their government – and this caused major issues for the Indian silk industry. By putting trade restrictions on Chinese silk, the price of Indian silk might rise and make sarees more expensive in the short term, but it may revive India's silk production sector and allow Indian products to be independent of Chinese raw materials.
Also, entrepreneurs can explore the export market. With travel to India becoming more difficult and unpredictable – there may be strong demand in parts of the world where there is a large South Indian diaspora such as Singapore, Malaysia, Texas, California, Toronto, New York, and London. For example, Nalli Silks has successfully opened its first UK store in London, where there are more than enough people willing to pay for wedding sarees that can range from Rs 25,000 to Rs 4 lakh.
"Restore the spinning wheel to its place and you will solve the problem of poverty" – Gandhi

"There is no better way of industrializing the villages of India than the spinning wheel" – Gandhi
---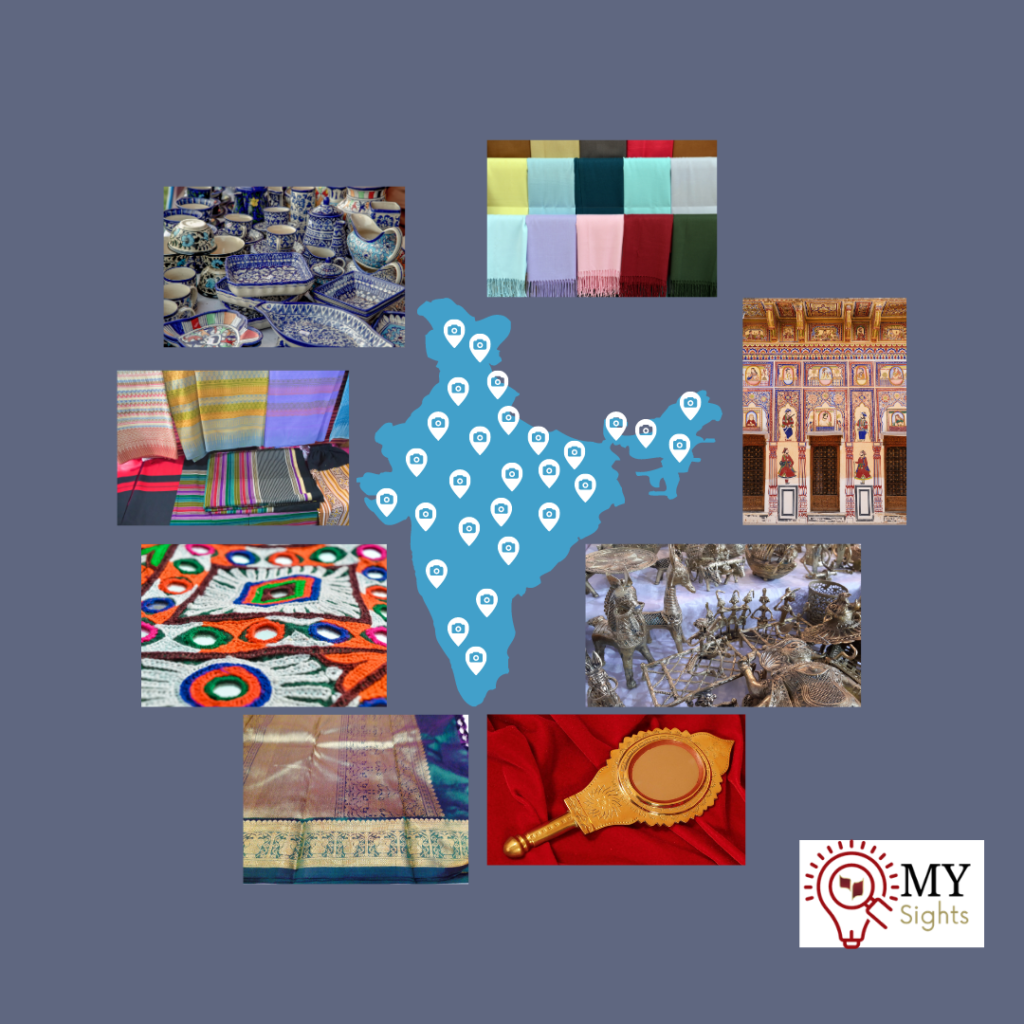 Supporting Traditional Industries post-pandemic
Many age-old industries – particularly handicrafts – are suffering due to the pandemic. Tourists are no longer thronging the streets of the city center looking for souvenirs – and pan-India shopping exhibitions are no longer being held.
How can traditional industries – which have been thriving for centuries – adapt, update, and improve their marketing, sales, and production methods?
Budding entrepreneurs can start thinking about Geographical Indication (GI) tags – which are signs used on high-quality and reputable products that have a specific geographic origin. It gives the product a marketing boost, offers trade protections, and prevents counterfeiting (which is currently a big problem in India).
Examples of Indian industries with a GI tag include Lucknow Chikan Embroidery, Kanchipuram Sarees, Kohlapuri Chappals, Blue Pottery of Jaipur, Warli Paintings, Madhubani Paintings, Bastar Dokhra, Darjeeling Tea, and Dharwad Peda.
Examples of Mysore-region industries with a GI tag include Mysore Silk, Mysore Agarbarthi, Coorg Oranges, Channapatna Toys, Mysore Rosewood Inlay, Mysore Sandalwood Oil, Mysore Sandal Soap, Mysore Jasmine, Nanjanagud Bananas, Coorg Green Cardamom, Ganjifa Cards of Mysore, Mysore Traditional Paintings, and Mysore Betel Leaf.
Entrepreneurs who help traditional craftsmen, farmers, and artisans will not only help preserve cultural assets – but will also generate wealth for themselves and goodwill in their local communities. One example of a social-entrepreneurship activity is Trishika Kumari Wadiyar's recent launch of The Little Bunting – an eco-friendly children's boutique.  
---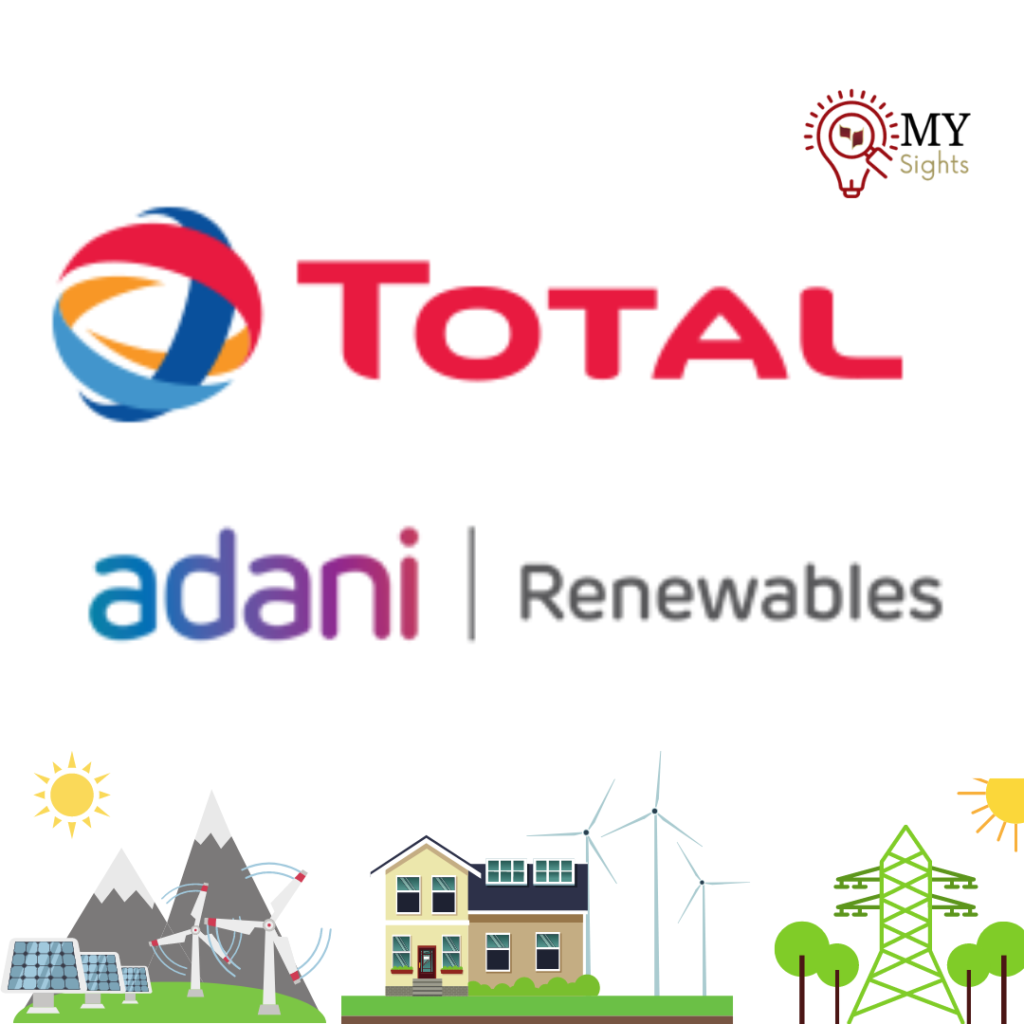 Total SE to acquire 20% stake in Adani Green Energy
Adani Green Energy Limited (AEGL) is an Indian power-generation company that builds and manages solar and wind power plants in India. It operates a single-location solar power plant with a capacity of 648 megawatts (!) and also has other plants in various parts of India. It is a branch of the Adani Group which is known for investing in infrastructure projects like airports, seaports, coal mines, and highways.
TOTAL SE is the 29th largest public company in the world and is headquartered in France. Its businesses cover the entire oil and gas chain, from crude oil and natural gas exploration and production to power generation, transportation, refining, petroleum product marketing, and international crude oil and product trading. It is one of the seven publicly-traded "supermajor" oil companies – along with BP, Chevron, Eni, Royal Dutch Shell, Exxon Mobil, and ConocoPhillips. They have a lot of economic power and political influence across the globe.
Total SE has announced that they will acquire a 20 percent stake in Adani Green Energy by way of acquiring shares held by a promoter group. They will acquire a 50 percent stake in a 2.35-gigawatt portfolio of operating solar assets owned by AEGL in a deal worth $2.5 billion (about Rs. 18,000 crores). Total SE will also get a seat on the board.
This investment by Total SE in Adani Green Energy will strengthen India's capabilities in solar photovoltaic technology and management. It will help India reach its objective of reaching 35 GigaWatts of gross production capacity from renewable sources by 2025 and adding 10 GigaWatts per year afterward.  This would be in furtherance of India's commitment to the 2015 Paris Climate Agreement which was designed to limit greenhouse gas emissions in order to prevent global temperatures from rising more than 2 degrees Celsius.  
---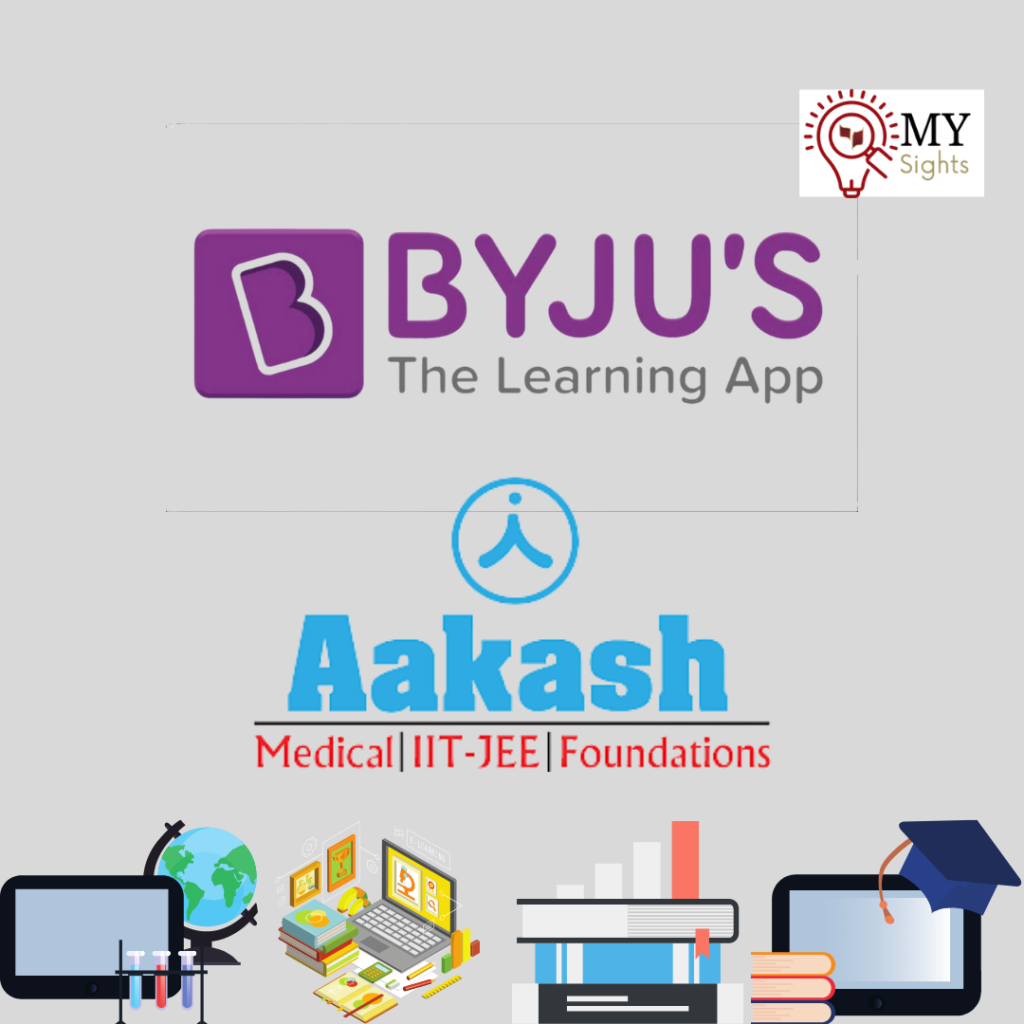 BYJU'S set to acquire Aakash Educational Services for $1 Billion
BYJU'S is India's largest online-education start-up and is valued at the US $12 billion. In 2015, after 4 years of development, they launched BYJU'S: The Learning App which provides online tutoring for K-12 students and uses animations, Disney characters, and games to make learning more fun and engaging. The app runs on a freemium model. Over the past few years, they have made a series of acquisitions to help accelerate their global presence such as Osmo and White Hat Jr.
They will now be acquiring Blackstone-backed Aakash Educational Services – a company that provides coaching for IIT and medical school entrance exams. Aakash has 200 physical centres across the country, over 250,000 students, and a solid reputation.
This $1 billion deal will be one of the largest edtech acquisitions in the world and helps further BYJU'S ambitious plans – which include international expansion to the USA, UK, and Australia. The current Aakash CEO will completely exit the business and Blackstone will swap a portion of its 37.5% equity in Aakash for a stake in BYJU'S.
The Covid-19 pandemic has severely disrupted offline schools and coaching institutes, but online classes have thrived. In the near future, a hybrid teaching-learning model will likely be embraced by schools and colleges – and digital technology will be combined with in-person mentoring and hands-on learning.
There are opportunities for management graduates to reimagine children's education using technology – which is an extremely timely topic. BYJU'S has the biggest market share, but other players in the space are Vedantu, Unacademy, Eduauraa, Toppr, and Khan Academy. One can also focus on extracurricular topics that are not part of standard classroom curriculums – as it would help create a more well-rounded society.
---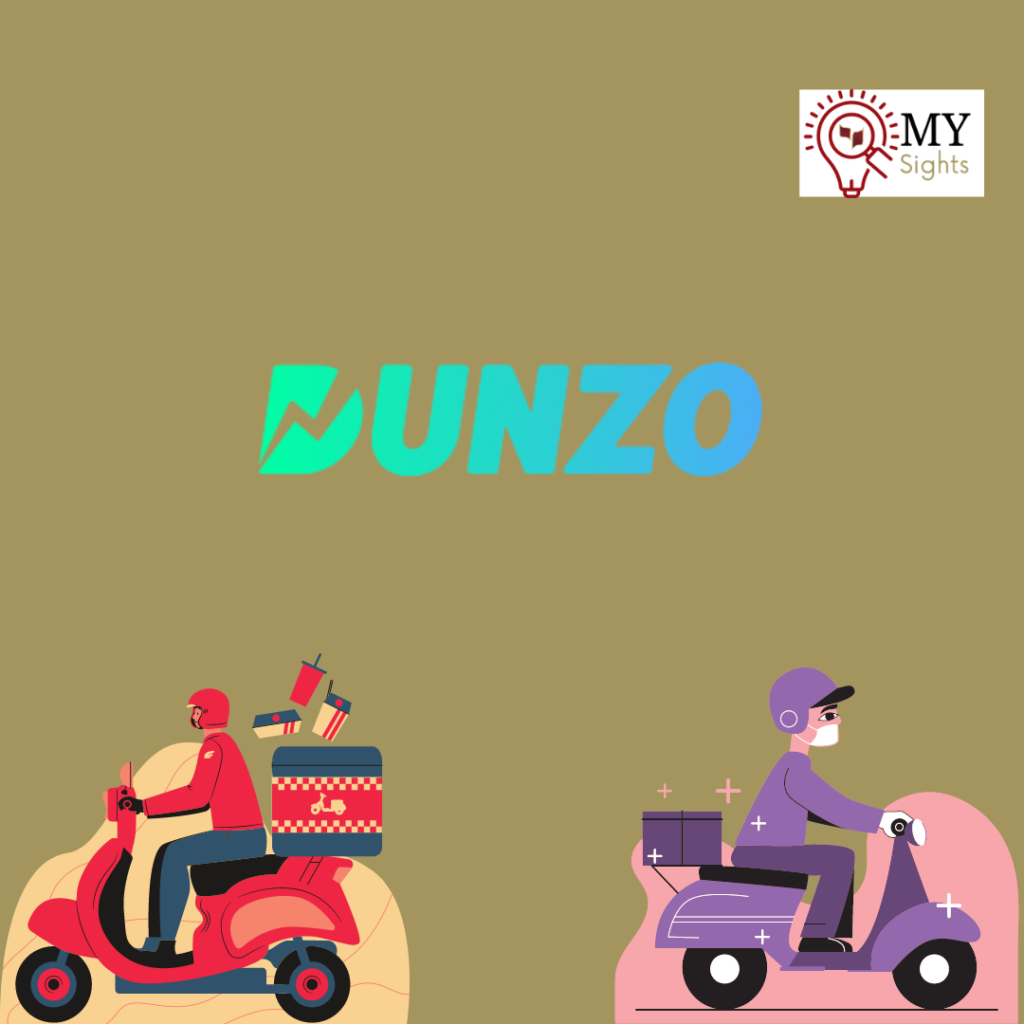 Dunzo raises $40 million to execute 2021 strategy
Dunzo started out as a small WhatsApp group in 2014 – and now is a widely popular app. They provide 24/7 intra-city delivery services in Bangalore, Delhi, Gurugram, Pune, Chennai, Jaipur, Mumbai, and Hyderabad. Many customers are Kirana stores and small businesses that started experimenting with digital platforms during the pandemic. Others are individuals who want to courier items to family and friends on opposite sides of the city.
The Bangalore-based hyperlocal delivery platform recently raised Rs 293 crore in Series E funding led by Google, Lightbox, Evolvence, Hana Financial Investment, LGT Lightstone Aspada, and Alteria, among others.
This successful round of fundraising shows how entrepreneurs can start out with small ideas that provide value to society, then prove the strength of their business-model across different Indian cities, and then scale-up through further rounds of fundraising. Google has actually set aside $10 billion for digital investments in India over the next 5 to 7 years – so we can expect a lot of new players popping up in the future.