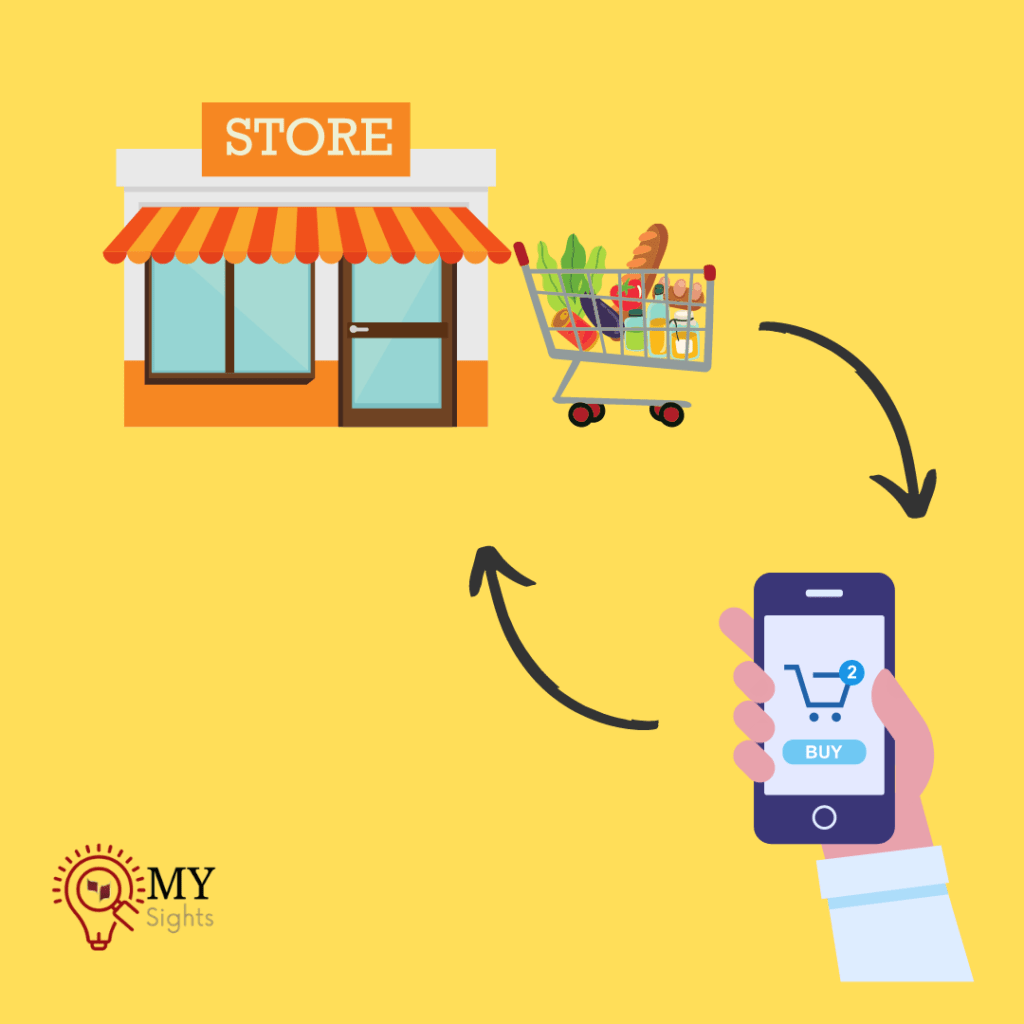 FMCGs to partner with Kirana Shops in the Country
Kirana shops are neighborhood convenience stores that typically sell products like dry groceries, household supplies, and personal toiletries. There are over 12 million Kirana stores across India – and they account for 88% of all retail sales.
These stores generate direct and indirect livelihoods for over 20 crore people – and form the backbone of India's commerce ecosystem. But they are often unorganized – and many highly-motivated and entrepreneurial shop-keepers are unable to invest in technology and infrastructure to streamline/scale-up their businesses.
Big FMCG brands like Hindustan Unilever, Reliance Retail, Walmart-Flipkart, Big Basket, Amazon, and others recognize this – and are trying to partner with these stores through the use of smartphone apps. They aim to create user-friendly digital platforms that Kirana store-owners can use to track daily and monthly sales, order inventory, offer digital-payment options to customers, and manage business relationships.
This approach is quite unique to India. In Western "developed" countries, small independently-owned stores are struggling due to the increase in large supermarkets like Walmart and eCommerce platforms like Amazon – especially during Covid times. But in India, the commerce culture is different, and these Kirana stores will continue to be strong, as they are important parts of neighborhood communities. FMCG brands are working to create opportunities for small-scale entrepreneurs to make a better living for themselves.
How can FMCG companies design apps that store-owners find simple and useful? Business managers will need to create systems to distribute products, identify supply and demand, and provide financial support. These designs would need to address the current pain-points of store-owners, cater to regional languages and local cultures, and educate users on the app's functions and benefits.
How can they design partner-programs that encourage customer profit and loyalty? How can the massive amounts of sales data from these apps be analyzed and visualized? Can that data help make decisions on company strategy?
There is abundant scope for innovation.
---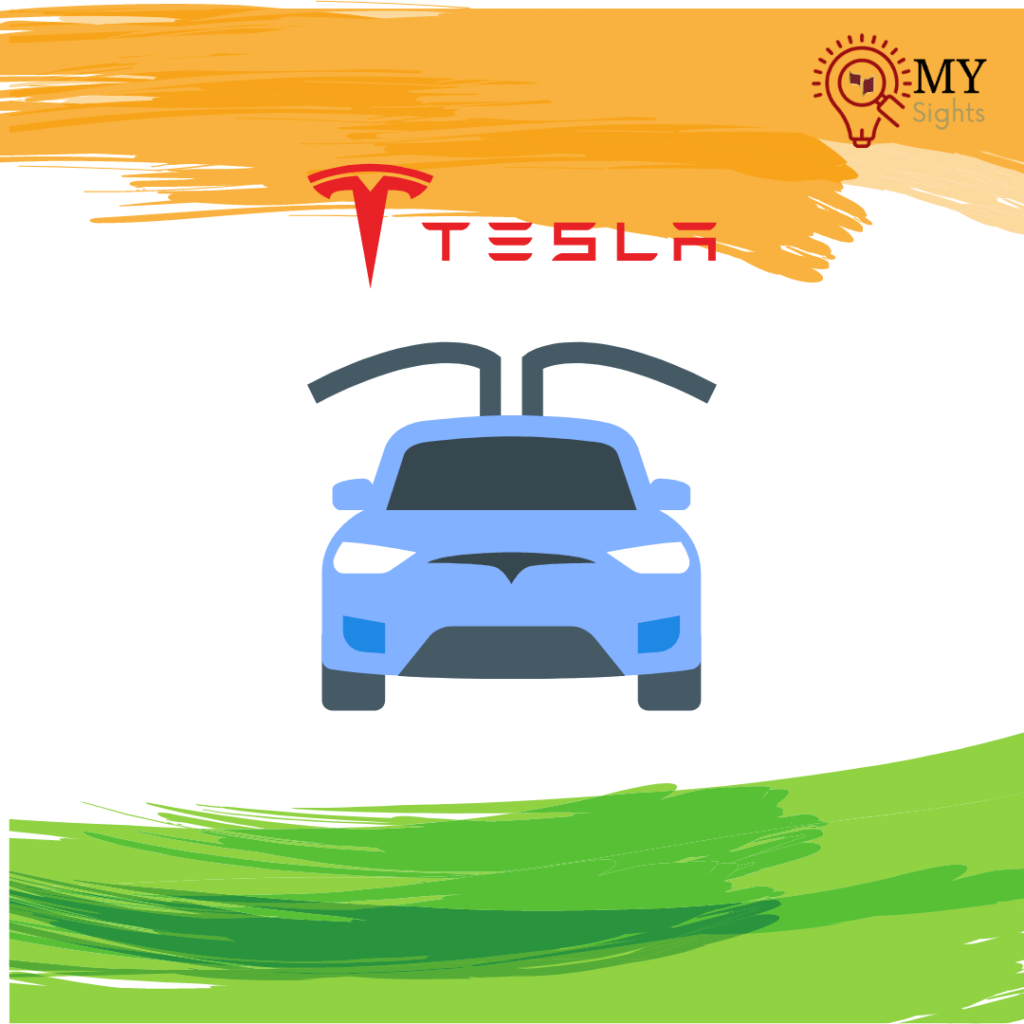 Tesla to launch in India
Tesla is an American electric vehicle and clean-energy company that is known for its high-tech cars, solar panel products, and larger-than-life CEO Elon Musk. It is a darling of investors and the media. It will start sales operations in India this year and may set up manufacturing units in the future. The first model to arrive will likely be the Tesla Model 3 – which will be priced around Rs 55 lakh.
It will be interesting to see whether Tesla performs well in India. The car is quite expensive. Tesla has a "direct" sales model – it controls its own sales channels and sells cars via its own showrooms. This is different than the way things are typically done in India – where people buy from dealerships who help with the purchase, registration, and insurance. Also, Indian road culture is very different than that of the USA and Europe – and Tesla's famous self-driving features are probably not ready to roll out on roads with potholes, rickshaws, two-wheelers, lorries, people, cows, dogs, and undisciplined lanes. Another struggle will be electrical charging facilities.
One big takeaway from this story is that this news was announced by Union Minister Nitin Gadkari (Road, Transport, and Highways) himself. He has been pushing for green fuel and electric vehicles in order to cut India's huge Rs 8 lakh crore crude imports. It also fits in with the government's plans to reduce carbon emissions by 30-35% by 2030. The government would like electric vehicle sales penetration of 30% for private cars, 70% for commercial cars, 40% for buses, and 80 % for two and three-wheelers by 2030 – and are providing various incentives. Also, the government is planning to set up at least one e-charging kiosk at each of the 69,000 petrol pumps across the country.
Though there are already many electric vehicles on the market in India – the entry of Tesla indicates a large jump forward. Whenever new innovative companies like Tesla come into the market place, they bring in a lot of multiplier opportunities. As a vertically integrated manufacturer, Tesla has developed components in multiple technology domains, including batteries, motors, sensors, glass, and artificial intelligence (AI). These technologies have the ability to jumpstart future projects in the country – and provide jobs to managers who have a technical background.
---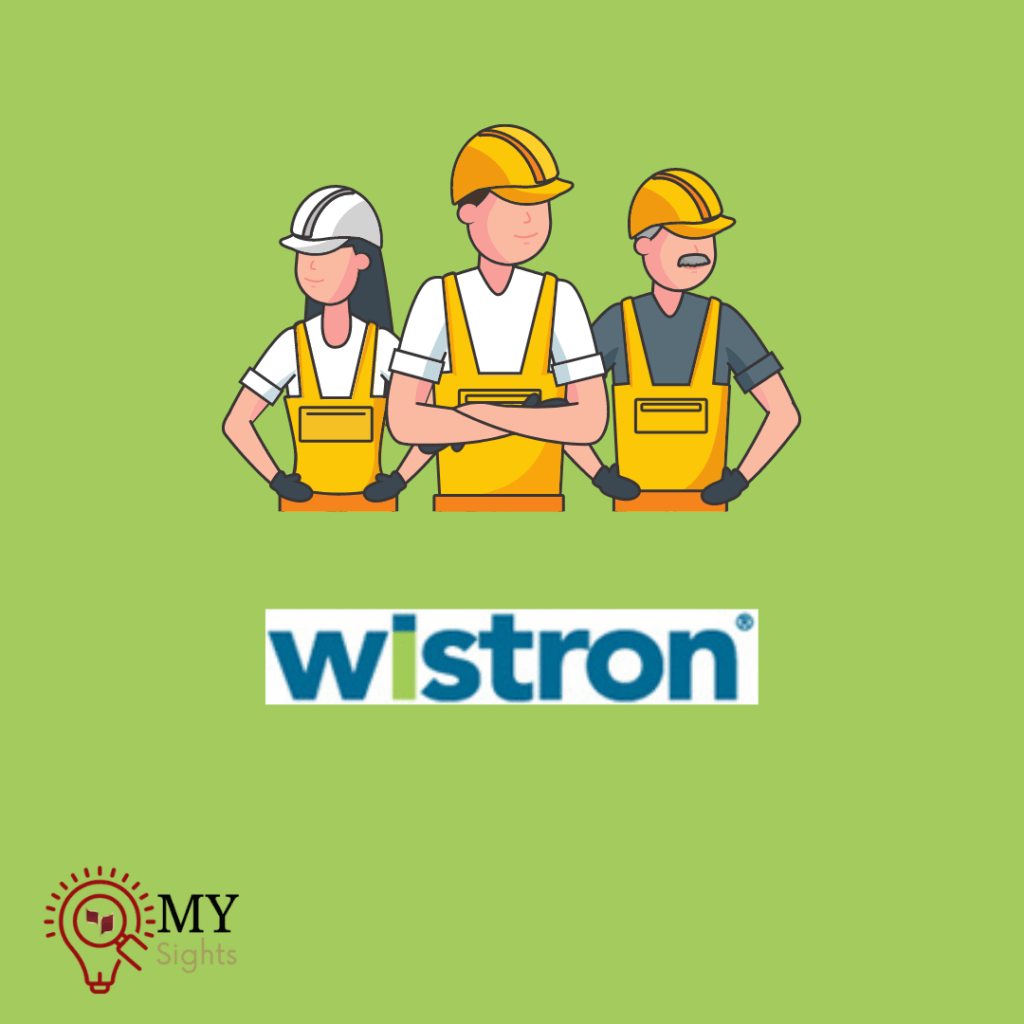 MANAGING LABOR IN INDIA: The Winstron Plant Episode
There is a Taiwanese-owned Winstron manufacturing unit in Kolar – which is around 60 km from Bangalore. They manufacture Apple's iPhone SE, Internet of Things (IoT) products and biotech devices.
And on December 12th 2020, a labour riot broke out.
Thousands of disgruntled workers hurled stones, smashed glass windows, set fire to vehicles, and destroyed computers and factory equipment. All of this was caught on video. The estimated damage is 50 crores. The main reason for this escalation was the non-payment of wages. A government report also found other serious violations in labour laws such as irregular hours and poor working conditions.
The Labour Minister visited the factory – and the government has assured workers that all pending wages would be paid. Winstron admitted to flaws in recruitment and payment processes – and is restructuring and rethinking their Indian systems. Apple is conducting its own internal audit to see if Winstron has violated supplier and sub-contractor guidelines.
Students of Human Resources can think deeply about this issue. Perhaps this was all due to lack of proper communication between workers and senior executive? Or maybe Winstron did not understand the needs and lifestyles of the local labour force – and tried to follow the Chinese-factory work ethic? Or maybe the Indian government, in its haste to invite Foreign Direct Investment (FDI) is failing to negotiate safeguards for the welfare and security of its workforce?
The main message that the incident has sent is that the systems for resolving labour disputes are untimely – and grossly inadequate. Companies need to design proper systems to resolve worker grievances early – so that they do not take the law into their own hands.
Karnataka's workforce is known to be one of the most disciplined in the country and it is known to be friendly to international industries. In order to maintain that image in a post-pandemic landscape and bring more jobs to the region, Human Resources Management needs to be taken very seriously.
---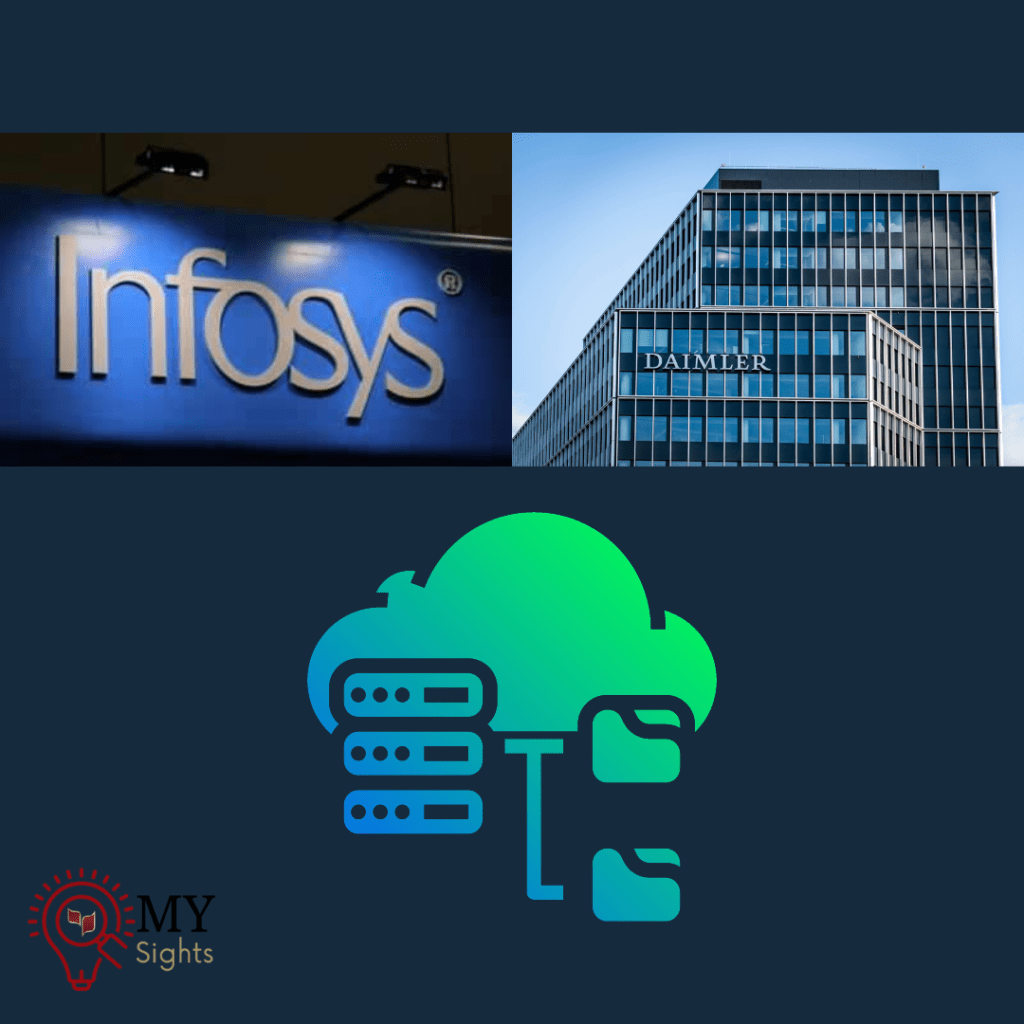 Infosys & Daimler strike deal for IT infrastructure Management
Daimler AG is a German automotive company with an international presence. It is behind luxury brands like Mercedez-Benz and Maybach – and micro-hybrid Smart cars. The company is also involved in technological research and financial services.
Daimler AG and Infosys have recently entered into a long-term strategic partnership for I.T infrastructure management. Infosys will help Daimler AG rethink and transform its IT operating model and infrastructure landscape across workplace services, service desk, data center, and networks. This will enable Daimler AG to deepen its focus on software engineering and establish a scalable on-demand digital infrastructure across all its plants on all continents.
Analysts say that this deal could be worth over one billion dollars.
In an earlier newsletter, we had reported on the technical collaboration between Infosys and Rolls Royce, a manufacturer of aero engines. It is impressive to see Infosys again strike large IT deals that streamline and upgrade technology platforms for multinational companies. This will bring forth an era where engineering and information technology blend in a mutually supportive synergy with Finance This will bring more jobs to South India, and such projects are bound to enhance the expertise of the local workforce particularly in newly emerging skills of data analytics, artificial intelligence, and IoT.
---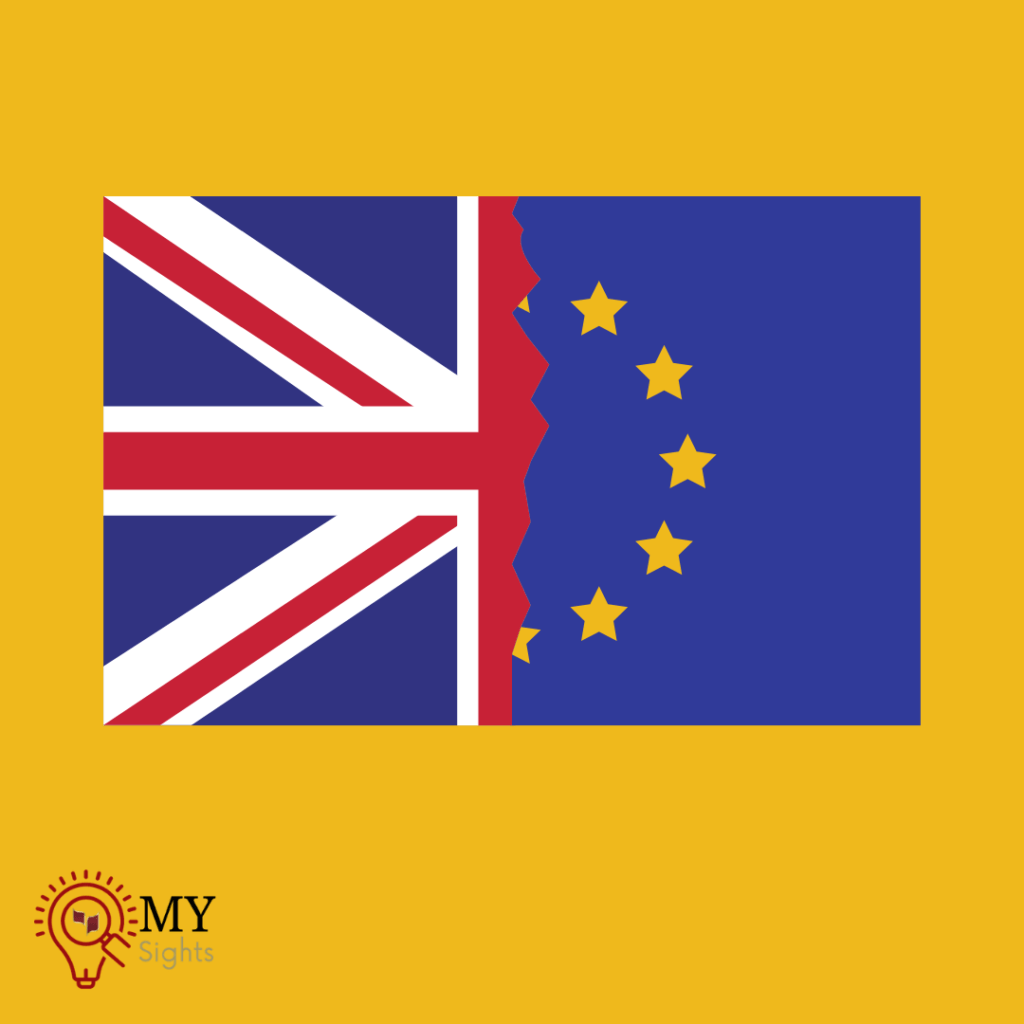 A Brief History of BREXIT & What it may mean for India
Following World War II and the fall of Nazi Germany in 1945, Europe was fragmented and economically weakened. The USA funded the reconstruction of Europe through the Marshall Plan – and established NATO (North Atlantic Treaty Organisation), a military alliance aimed at keeping the Soviet Union in check. They also encouraged the formation of the European Union (EU).
The European Union was mostly an economic alliance that allowed for common markets, free movement of EU citizens across country borders, and shared manufacturing facilities. The trade embargos were lifted and the manufacturing capabilities were pooled. There were mutually supportive tax laws.
Britain entered the EU in 1973. Fast forward to 2016. The British government held a referendum on whether Britain should stay in the EU, or leave. Citizens were able to cast their votes. 52% voted to leave. 48% voted to stay. It was quite close – and showed the polarization of the country. It is interesting to note that this divide was largely on rural/urban lines. London, a modern cosmopolitan metropolis – and Glasgow, and Edinburgh overwhelmingly voted to stay in the EU. This is similar to the voting patterns in the highly-polarised United States.
There were a couple of reasons that people wanted to stay. Workers enjoyed the free-movement, for both travel and work. There were a couple of reasons that people wanted to leave. They wanted to limit immigrants – who they argued change the identity and culture of the country. They felt that British culture and economy were being subjugated and subordinated to the common laws of the EU.
Over the next few years, politicians tried to figure out the details of how to leave the EU. Britain had to be independent, but also should not lose out on the previous benefits of EU membership. Boris Johnson was overwhelmingly elected – and this was largely seen as a mandate from the people to negotiate Brexit.
Just recently – Britain has formally and finally left the EU, and a trade deal has been struck to ensure no major disruptions in trade. The deal has touched on many sectors of the economy – including financial services, foreign policy, security and defense, mobile roaming, mutual recognition of employee degrees and qualifications, access to legal services, digital trade, public procurement, and even agricultural quotas.
As the UK is one of the largest sources of foreign direct investment (FDI) to India, this has major implications for India and Indians abroad:
They will be unable to rely on the "four freedoms" guarantee of the EU: free movement of goods, services, capital, and people. This may limit mobility and opportunities for Indians who currently live and work in Europe.

There will be a new trade culture – and a looser partnership between countries which will inevitably be less predictable as a democratic country's trade policies are often decided by the party in power at the time. Indian imports and exports will face new challenges.

The Indian service sector is likely to make gains from this. Since UK nationals will no longer have unrestricted freedom to work, study, start a business, or live in the EU (and vice versa) more companies will look to India for assistance because of the expertise, stability, and price. Sectors such as IT, R&D, architecture, and financial services are likely to do well.
MBA students can think deeply about how changes in cultural attitudes can affect politics, which in turn changes the dynamics of trade and business – especially in today's complicated and globalized business landscape.