FCCA-Prof. Sanjay Dwivedi
Adjunct Faculty - Entrepreneurship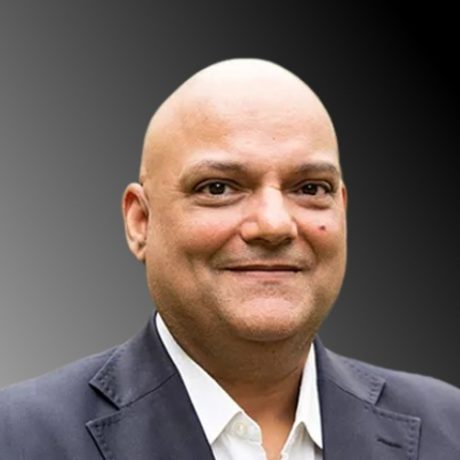 BACKGROUND
Chartered Accountant (UK), Interim CXO & Consultant. Experience till date of 109 Startup Business models across UK, USA, UAE & India including Idea-To-IPO in India.
Visiting Professor at IMI-Delhi, IMT-HYD, MICA. Taught Shark-Tank at Christ University. Conducted TTT for Christ university Professors at their QIP. FDP for Global FTI 40 CA's. Global Mentor for ACCA-Bsc. Accounting at Oxford Brookes University Business School. 50:50 Overseas: India life & work experience.
Startup Incubator-Accelerator-Innovation Labs – Set up – Co-Founded Corporate Venture firm Chimesgroup, Co-Facilitated & Co-Designed Wadhwani Foundation's Venture fast Track and also the outline for Venture Scaleup courses. Global Adviser with Norway, Denmark and Sweden Entrepreneurship platform Entreprenerdy as a global adviser. Conduct Intrapreneurship programs at MNC's for launching new products & services.
COURSES TAUGHT AT MYRA
2022-23 – Entrepreneurship
EDUCATION
Research Fellow -Strategy (X-Border & x-Culture M&A)
Fellow of the Chartered Association of Certified Accountants
Member Chartered Quality Institute
Certified Information Security Auditor
Cert-IFRS.
ACADEMIC EXPERIENCE
H.O.D Commerce at The Shriram Global School (teach Accountancy & Entrepreneurship Class 12)
Faculty at GlobalFTI (Platinum-certified professional CA exam training)-ACCA topics – Advanced Auditing
SBL (Strategic Business leader)
Business Analytics
Corporate Governance
Risk & Ethics
Entrepreneurship at BCOM IIIrd year.
2002 – Executive Director HR & LDS.
From 2009 – Corporate Trainer at MNC's
INDUSTRY EXPERIENCE
30+ years in the UK, USA, UAE, and India. Executive Roles – Director, Executive Director, CFO, COO, CMO, and CEO.
Worked in a variety of Industries from QSR (McDonald's, KFC, Chicago Pizza Pie Factory), Healthcare & Assisted Living (elderly care homes)
Internet & Managed services ( former President at Internet service providers association of India + former CEO at G.O.I NIXI)
Lead Consultant for LEAN Transformation-based Change Management projects.
PROFESSIONAL EXPERIENCE
London – CA Articles at various small and medium CA firms, last as part of Change Management/Special projects for ERP at Deloitte UK. As a Forensic Accountant, world with Pinkerton, USA and currently on advisory team at IIRIS Consulting for accounting forensics based Fraud Investigations apart from routine Internal and Statutory audits. I also conduct x-border & x-culture training at Big4's from time to time.
Former IFA (Independent financial adviser,UK) Advised HNI's and Family Investment offices.
I currently mentor/coach Startup founders at AI-IOT, eCommerce, Ed-tech companies and Advise the CXO level at MNC's in BFSI, Aerospace, Paints, Outsourced Technology for GTM (Go to market) and Youth Leadership Talent development.
TEACHING INTERESTS
Entrepreneurship, Innovation Accounting, Change management, Due Diligence and Forensic Audit
RESEARCH INTERESTS
Entrepreneurship, X-Border/X-Culture Mergers & Acquisitions, Human capital development. Professional & LifeSkills coaching in a x-culture post Covid-19 world
TRAINING & CONSULTING INTERESTS
Corporate Change Management Programs, FNFM (Finance for non-finance managers), Set up Innovation & intrapreneurship labs aty MNC's, Set up LEAN & DESIGN THINKING based Entrepreneurship Cells/ Incubators / Accelerators for Startups.
Personal and Professional Coaching for Careers and Life Skills
Due diligence and Fraud Investigations for Investors and Corporates
CERTIFICATIONS
Professional – FCCA (ACCA UK), CISA (ISACA, USA), MCQI (UK), Cert-IFRS, Entrepreneurship & Business Life Coach & Bitcoin basics for accountants
Other – Mentor Oxford Brookes University Business School (UK), IBM-Practitioner Design Thinking, TEFL-Advanced Business English
PAPER PUBLICATIONS
Current – Global Research paper underway for 130 countries at ACCA (UK)- "Global Entrepreneurship 2022"