FCCA-Prof. Sanjay Dwivedi
Adjunct Faculty - Entrepreneurship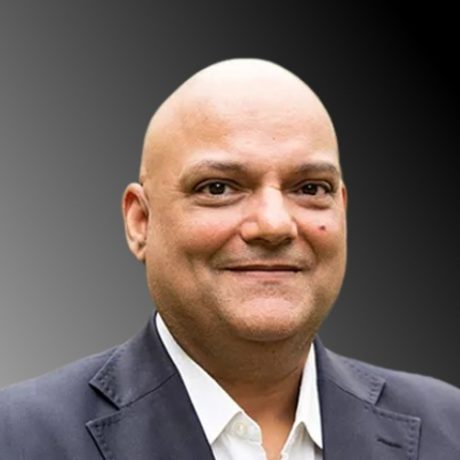 BACKGROUND
CONFLUENCE OF – PROFESSIONAL > INDUSTRY > ACADEMIA > CONTINUOUS LEARNING
Chartered Accountant (UK), Interim CXO & Consultant. Experience till date of 109 Startup Business models across UK, USA, UAE & India including Idea-To-IPO in India.
Executive Management Roles:
Served as Executive Director corporate Governance, HR & L & D, CEO, COO, CFO and CMO at Startups, Mid-sized organisations and MNC's
Visiting Professor:
Finance at IMI-Delhi, Innovation & Creative Product /Service Launches  IMT-HYD, MICA. Taught LEAN STARTUP METHOD for SHARK TANK @ Christ University. Conducted TTT for Christ university Professors at their QIP. Conducts FDP "Teaching millennials- What doesn't work and what does".  for Global FTI 40 CA's. Global Mentor for ACCA-Bsc. Accounting at Oxford Brookes University Business School. 50:50 Overseas: India life & work experience.
Startup Incubator-Accelerator-Innovation Labs:
Global Adviser with Norway, Denmark and Sweden Entrepreneurship platform Entreprenerdy as a global adviser. Co-Facilitated & Co-Designed Wadhwani Foundation's Venture fast Track and also the design/outline for Venture Scaleup courses. Advisor MYRA "center for Entrepreneurship & Family owned business center".
Intrapreneurship & Corporate Training programs:
Design & delivery of  at MNC's for launching new products & services.
COURSES TAUGHT AT MYRA
FESBM – Fundamentals Of Small Business Management
CSP – Career Success Program – Collaborated – Design & Project roll out planning and co-ordination
EDUCATION
Doctoral Research Fellow -Strategy (X-Border & x-Culture M&A)
Fellow of the Chartered Association of Certified Accountants
Member Chartered Quality Institute
Certified Information Security Auditor
Cert-IFRS.
ACADEMIC EXPERIENCE
H.O.D Commerce at The Shriram Global School (teach Accountancy & Entrepreneurship Class 12)
Faculty at GlobalFTI (Platinum-certified professional CA exam training)- Masters Equivalent – ACCA topics – Advanced Auditing
SBL (Strategic Business leader)
Business Analytics
Corporate Governance
Risk & Ethics
Entrepreneurship at INCUBATOR & ACCELERATOR, B.A,  BCOM IIIrd year
2002 – Executive Director HR & LDS
From 2009 – Corporate Trainer at MNC's
INDUSTRY EXPERIENCE
30+ years in the UK, USA, UAE, and India. Worked in a variety of Industries from QSR
Deloitte (UK), (McDonald's, KFC, Chicago Pizza Pie Factory), Healthcare & Assisted Living (elderly care homes)
Internet & Managed services (former President at Internet service providers association of India + former CEO at G.O.I exchange – NIXI).
Lead Consultant for LEAN Transformation-based Change Management projects.
TEACHING INTERESTS
Entrepreneurship, Intrapreneurship at MNC's,  Innovation Accounting, Change management, Due Diligence and  Accounting Forensic Audit & Due diligence and Special Needs using AI.
RESEARCH INTERESTS
Entrepreneurship, Intrapreneurship, Extreme Ownership – US NAVY SEALS mindset training, IKIGAI based Management Consulting.
TRAINING & CONSULTING INTERESTS
Startups & Scale Ups, X-Border/X-Culture Mergers & Acquisitions, Human capital development
Entrepreneurship > Intrapreneurship > AI for Management Consulting,-  > Personal Effectiveness
Corporate Change Management Programs, FNFM (Finance for non-finance managers)
Set up Innovation & intrapreneurship labs at MNC's
Set up LEAN & DESIGN THINKING based Entrepreneurship Cells/ Incubators / Accelerators for Startups
Personal and Professional Coaching for Careers and Life Skills
Global Due diligence and Fraud Investigations for Investors and Corporates
Google Educator Level 1 Course
CERTIFICATIONS
Professional – FCCA (ACCA UK), CISA (ISACA, USA), MCQI (UK), Cert-IFRS
IBM Certified Practitioner – Enterprise Design Thinking
Certified Entrepreneurship & Business Life Coach
Bitcoin For Accountants Introduction & Bitcoin Basics
Other –Certified Mentor Oxford Brookes University Business School (UK), IBM-Practitioner Design Thinking, TEFL-Advanced Business English, AI-For Management Consulting, Social media marketing & Web Analytics