Dr. Praveen Kumar
Associate Professor of Marketing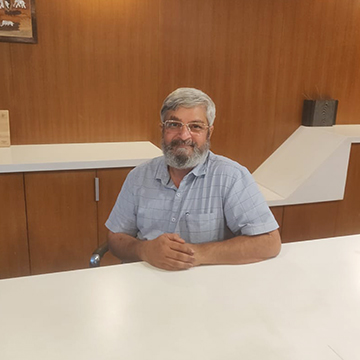 BACKGROUND
Post Graduate in Management from SDMIMD and Fellow of Management Development Institute Gurgaon with more than 25 years of experience in industry and teaching. He is also visiting professor at various leading business schools in India like IIT, XLRI and other institutes. He plays a role of mentor, consultant and advisor to many start-up business and educational institutions in India.
Courses Taught at MYRA:
• Marketing Management
• Sales and Distribution Management
• B2B Marketing
• Services Marketing
EDUCATION
Bachelor of Science – University of Mysore
Post Graduate Diploma in Management (MBA) – SDMIMD
Fellow of Management (Ph.D.), MDI Gurgaon
Academic Experience
24 years as Faculty Member in JSS Centre for Management Studies
JSS Science and Technology University Mysore
INDUSTRY EXPERIENCE
Front Line Sales Management at MIRC Electronics Limited
TEACHING INTERESTS 
Marketing Management, Services Marketing, B2B Marketing, Product Management, Consumer Behavior, Sales Management
RESEARCH INTERESTS 
Marketing Relationships, Emotions and Marketing, Relational Selling, Conscious Consumption
TRAINING & CONSULTING INTERESTS
Services Interactions, Relationship/Marketing Orientation, interventions for marketing orientation.
PAPERS PUBLISHED IN
Kumar, P., Arora, A.P. and Gupta, R. (2014) 'Mediating role of emotion in personalized relationship formation: study of patient-physician relationship',
Int. J. Indian Culture and Business Management, Vol. 8. No. 4, pp.495-518
Ashish Panday, Rajen k.Gupta and Praveen Kumar.
(2016) "Spiritual Climate and its impact on learning in teams" Global Business Review' Supplement to Volume 17, Number 3, June 2016, pp 159S Influence of Customer Product Experience and Customer